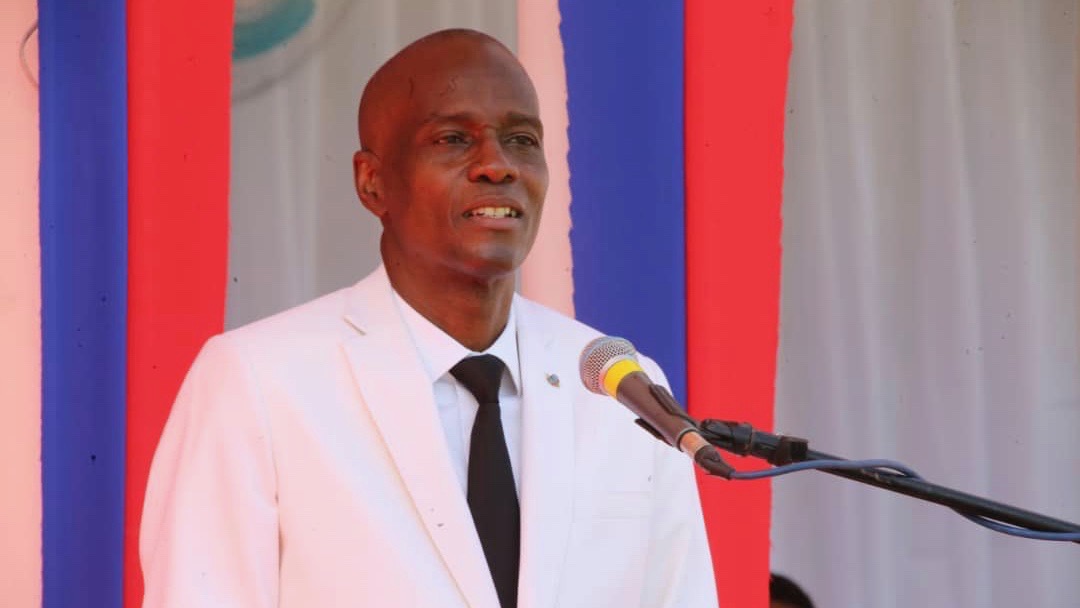 In the early hours of July 7, unidentified armed men attacked the house of Haiti's de-facto president Jovenel Moïse and shot him dead. In the attack, his wife was also severely injured and according to reports she has been hospitalized in Miami, Florida. Haiti's interim prime minister, now acting president, Claude Joseph, confirmed the news in the early morning and declared a 14-day state of siege. Joseph assured that the "security situation of the country is under control" and called on the citizens to remain calm.
In the evening, the secretary of State Communication, Frantz Exantus, reported that two suspects in president's assassination had been arrested by the national police in the afternoon in Pelerin.
Hours later, in a press conference, the director of the Haitian National Police (PNH), León Charles, informed that the police confronted with the alleged commando group responsible for the assassination in the immediate vicinity of Moïse's residence in Pelerin. He confirmed that the police captured two of the presumed assassins and killed four others. "The PNH blocked the road that could allow the mercenaries to flee. Some of them had taken refuge in Pelerin, four were killed in shootings, two were arrested, and three policemen taken hostage were rescued," said Charles.
Read More »