John Bellamy Foster, John Molyneux and Owen McCormack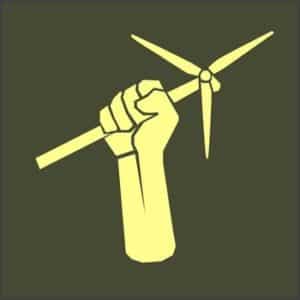 John Molyneux and Owen McCormack: Given the extreme summer weather and the UN Intergovernmental Panel on Climate Change (IPCC) report, just how bad are things now? What do you believe the time scale is for catastrophe and what do you think that catastrophe will look like? Are things worse than the IPCC report claims? Some, including Michael Mann, have warned against "doomsday scenarios" that might deter people from acting. In your view, are doomsday scenarios the truth that needs to be told?
John Bellamy Foster: We should of course avoid promoting "doomsday scenarios" in the sense of offering a fatalistic worldview. In fact, the environmental movement in general and ecosocialism in particular are all about combating the current trend toward ecological destruction. As UN general secretary António Guterres recently declared with respect to climate change, it is now "code red for humanity." This is not a doomsday forecast but a call to action.
Still, the word catastrophe is scarcely adequate in the present age of catastrophe capitalism. Catastrophes are now ubiquitous, since extending to the scale of the planet itself. We are experiencing throughout the globe a series of extreme weather events due in large part to climate change, each of which rank as "catastrophic" by historical precedents, sometimes lying outside the range of what was previously thought to be physically possible. The extreme conditions experienced this summer in the Northern Hemisphere—including floods in Europe; Hurricane Ida in the United States, which not only devastated New Orleans, but also ended up killing people in floods in New York and New Jersey; and the worsening drought and wildfires in California and the entire Pacific Coast of the United States—clearly represent something qualitatively new.
Read More »