Jonah Furman & Sarah Hughes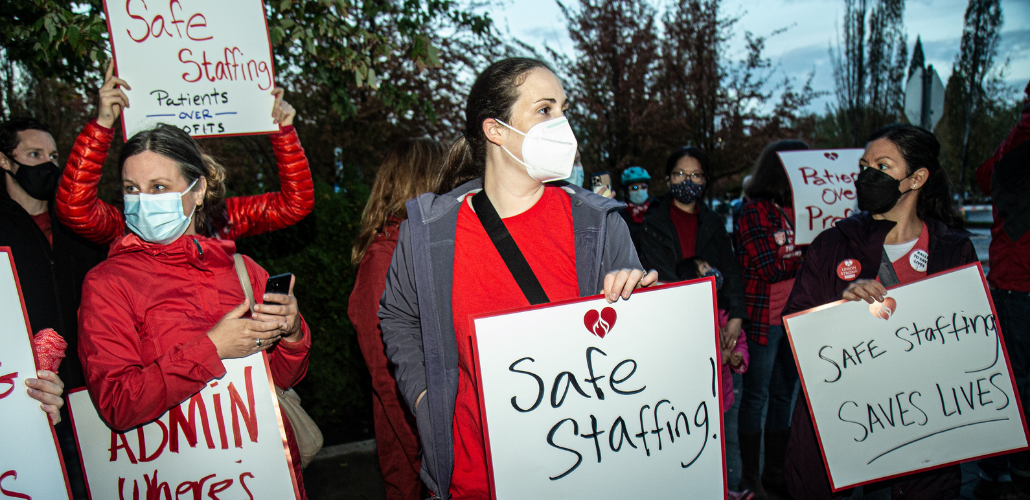 At midnight on September 30, the national agreement expired between Kaiser Permanente and the Alliance of Healthcare Unions: 21 locals representing 52,000 workers. Now 35,000 of them have authorized strikes.
The heart of the conflict is a two-tier wage proposal, a rarity in health care. The company wants to create regional wage scales for everyone hired after 2022—meaning a giant cut in pay.
Kaiser isn't hurting financially; last year it netted $6.4 billion, and it even returned $500 million in CARES Act funding to the federal government.
But the company claims the wage cuts are for you, the customer. According to management, wages are to blame for sky-high health care costs in the U.S.—and Kaiser employees with their hard-won union standards are the worst offenders.
Read More »