M. K. Bhadrakumar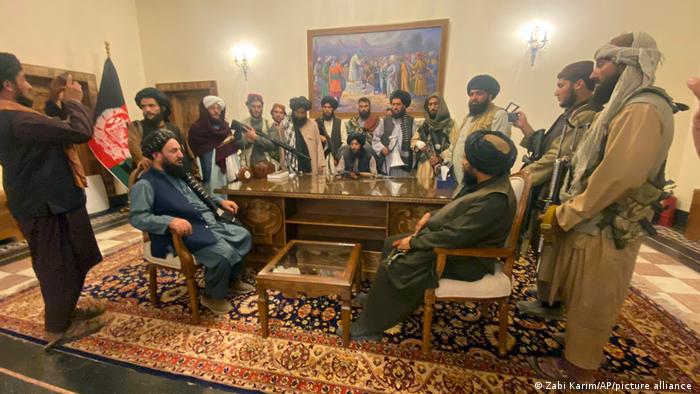 1. Collapse of the Afghan Army
Social media reported that at the Kabul residence of the Afghan National Security Advisor Hamdullah Mohib who post-haste fled to Tajikistan on Saturday with President Ashraf Ghani, three Toyota Landcruiser SUVs were found stacked with American dollar bills.
Mohib was the shadow king of Afghanistan. He controlled the country's defence budget. In the coming year, he would have handled over $3 billion, which the US has earmarked as assistance for the Afghan armed forces. The Taliban spoiled his party.
The mystery of the Afghan armed forces losing the will to fight is actually no mystery at all. The main reason has been the misappropriation of defence budget. In Ghani's set-up, Mohib, his trusted flunky, controlled the Defence Ministry — not the Defence Minister — and he obviously did well for himself — and probably Ghani too. Time will tell. 
2. The green shoots of politics are reappearing
The explosion of life is unstoppable. The first buds are edging their roots from the dirt no sooner than Ashraf Ghani fled Kabul on Sunday, without telling anyone, carrying a massive loot of ill-begotten wealth stolen from his people. And the green shoots of political recovery are appearing.
Tense and urgent care is needed. The region is rallying. Pakistan has taken the lead.
On Sunday afternoon, a galaxy of senior Afghan politicians, largely drawn from the erstwhile Northern Alliance of the late 1990s, arrived in Islamabad to cogitate with the Pakistani leadership regarding the mainstreaming of the Taliban. The delegation comprised three top figures from Panjshir Valley, veteran Hazara leaders, the Jamiat-e Islami, Afghan Parliament (including, interestingly, the eldest son of the Tajik leader from Mazar-i-Sharif Mohammed Atta Noor.) 
3. The Return of the Native
There is immense curiosity about the Taliban's first moves following the dramatic return to Kabul after two decades. The big question on everyone's mind is whether the Taliban has 'changed' since the 1990s. Opinions vary. But, so far at least, there are no signs of a return of repressive authoritarian rule.
The stunning press conference on Tuesday in Kabul by the Taliban spokesman Zabihullah Mujahid distinctly exuded an air of moderation and tolerance to dissenting voices. 
4. The 'X' Factor in Kabul
The Chinese commentaries vehemently reject the western claims of democratic transformation in Afghanistan. A conversation on Tuesday between the Chinese State Councilor and Foreign Minister Wang Yi and his American counterpart Antony Blinken (at the latter's initiative) brought this out sharply.
Wang told Blinken that 'facts have once again proved that mechanically copying an imported foreign model cannot readily be fitted to the use in a country with completely different history, culture and national conditions, and ultimately, is unlikely to establish itself.'
Wang said that without the support of people, 'a government cannot stand', and the use of power and military means to solve problems will only cause more problems, and 'lessons in this respect deserve serious reflection.' Wang underscored that Afghanistan's open and inclusive political framework ought to be 'in accordance with its own national situations.' read more
Read More »