R Arun Kumar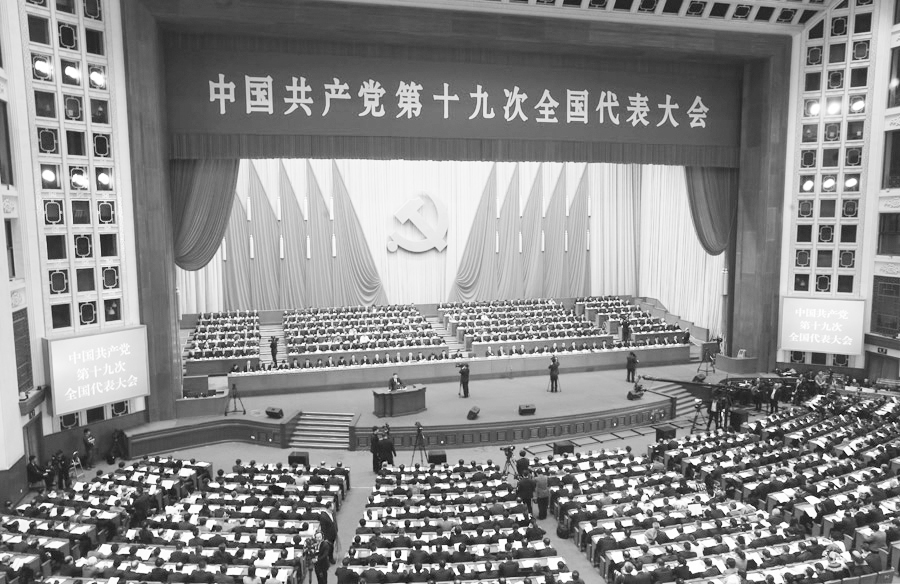 THE third session of the Eleventh Central Committee of the CPC held in December 1978 was historic. This meeting took many important decisions to correct Left deviations and it embarked upon the task of putting the Party back on the correct path, both politically and organisationally.
The CPC decided that socialist construction in China would be according to 'Chinese characteristics', built on the initial advances made after the formation of the PRC. It pledged adherence to four cardinal principals: adherence to socialist road, people's democratic dictatorship, leadership of the Communist Party, and Marxism-Leninism and Mao Zedong Thought. The CPC assessed that China is still in the primary stage of socialist construction. It stated that there will be various stages in each phase and concluded that the primary stage of socialist construction might take many decades. To achieve this, they have to reform their economy by opening it to foreign investment. "On the basis of self-reliance, we should develop equal and mutually beneficial economic cooperation with other countries of the world, introduce advanced technologies and equipment from abroad and make great efforts to improve work in science and education which was needed for modernisation".
In 1979, Guangdong and Fujian provinces – with special export zones in Shenzhen and Zhuhai – were identified to experiment the new financial management system under the State leadership.
The CPC corrected the erroneous tendency of being over anxious for quick results and started resolving the problem of serious imbalances between major branches of the economy. It took measures to readjust the proportions of economic sectors and reform the over centralised economic management structure.
For modernising agriculture, CPC decided to ensure material benefits to peasants, guarantee their democratic rights and provide effective material support, including technical equipment. Farming, forestry, animal husbandry, sideline production and fishery were encouraged, apart from grain production. Household contract responsibility system enabled farmers to use rural collective land for farming through long-term contracts and keep the produce after paying taxes. It raised productivity and increased agricultural output, paving the way for industrialisation and urbanisation.
The CPC resolved to oppose hegemonism in international relations, preserve world peace and work for the reunification of motherland. Deng Xiaoping stressed on four questions to be solved for achieving these tasks: "one, firm and consistent political line, two, political stability and unity, three, hard working cadre and pioneering spirit and four a contingent of cadre persistent in socialist orientation and with professional knowledge and competence".
Organisational measures were undertaken to strengthen the Party. Cadre were asked to safeguard themselves from bourgeois ideology and do away with remaining influences of feudalism. De facto tenure for life in leading posts was abolished and it was decided to gradually make the cadre 'revolutionised, younger, better educated, and better qualified' to fulfill their assigned responsibilities. Many veteran leaders of the revolution were relieved because of their advanced age and younger cadre were gradually promoted. In order to deepen socialist democracy, direct elections at the county level were introduced throughout the country in 1981.
The CPC started its efforts to unify Hong Kong, Macao and Taiwan with the Chinese mainland under the concept, 'one country, two systems' in 1981. China resumed its sovereignty over Hong Kong in 1997 and Macao in 1999.
In 1982, CPC concretised its decision to open the economy, use resources available both at home and abroad, absorb foreign investment, introduce advanced technology from abroad and increase Chinese exports. CPC warned against mechanical copying and application of foreign experiences and models. Certain steps were proposed to ensure that it remains in the path of socialist construction. The basic task of reform was 'to establish a socialist economic structure suited to Chinese conditions, which would help in the growth of productive forces'. Building socialist culture and ideology, combating economic criminal activities and rectifying Party's style of work, tightening discipline, upholding and improving Party leadership were emphasised.
In 1983, a delegation of the CPI(M) led by General Secretary EMS Namboodiripad visited China and after detailed discussions with the CPC leadership, relations between both the parties resumed.
The CPC reviewed the process of economic development in 1985. The strategy for economic and social development was changed from a lopsided pursuit of increased output, especially of heavy industry to emphasis on the need for balanced development of agriculture, light industry and heavy industry and for all-round economic, scientific, technological, educational, cultural and social development. A close linkage between Chinese Academy of Sciences and various industries was established to integrate research and technological development with agricultural and industrial needs. A nine-year compulsory education policy was formulated.
The CPC leadership repeatedly stressed the dangers of bourgeois liberalisation. Deng Xiaoping stated in a central committee meeting (1986) that bourgeois liberalisation was an attempt to turn China's policies in the direction of capitalism and if the ideological trend of liberalisation was allowed to spread, it would undermine political stability and unity, which would be detrimental to the construction of socialism. He reiterated the essence of four cardinal principles as upholding the leadership of the Communist Party, while the key element of bourgeois liberalisation is its opposition to Party leadership. It was decided not to copy bourgeois democracy, but strengthen socialist democracy and socialist legal system.
The first adverse impact of liberalism was witnessed in Beijing when students occupied the Tiananmen Square and tried to disrupt the socialist order in 1989.
To prevent re-occurrence of such incidents, CPC central committee held in 1990 decided to further strengthen Party's connect with the masses. It exhorted the entire rank and file to stick to the principle, 'from the masses to the masses', guarantee policies and their implementation to suit people's interests; stick to the practice that leaders at all levels should often go to the grass-roots and to the masses, to do work in a down-to-earth manner and carry out Party's line and policies; strengthen supervision within the Party and of the Party; work towards increasing consciousness, organise masses and lead them to advance together.
The 14th Congress of CPC (1992) set the target of building a socialist market economy. Following the growth of industrial and agricultural production, China stopped ration coupons system in 1993, as most of the essential commodities became accessible to people. In 2005, agricultural tax collected for more than 5,000 years was abolished and new subsidies for farmers were introduced. A nationwide rural cooperative medical programme was established as the basic rural healthcare system in 2009.
The policies pursued since 1978 resulted in tremendous growth of the productive forces. China embarked upon rapid industrialisation, its GDP grew exponentially, absolute poverty is eliminated, trade increased manifold and progress was achieved in the fields of education, science and technology. In 1997, China became the world's seventh-largest economy and by 2010, it became the second-largest.
Since 1978, over 850 million people were lifted out of extreme poverty with 'two assurances and three guarantees' (assuring their food and clothing needs will be met and guaranteeing their access to compulsory education, basic medical services, and safe housing). China was responsible for over 70 per cent of the global reduction in poverty since late 1970s.
China's per capita gross national income rose from $200 (1978) to $10,410 (2019). It is projected to exceed the current World Bank threshold of $12,536 and become a high-level income country by 2023.
In 1978, China's GDP was about 367.87 billion yuan ($57.38 billion), it rose to about 101.6 trillion yuan ($14.7 trillion) in 2020 – roughly 17 per cent of the world economy. China's foreign exchange reserves of $3.2 trillion (2020) are the highest in the world.
Responding to 2008 global economic crisis, China changed its economic strategy towards domestic demand-driven development. Rise in personal income accompanied China's economic growth. By 2020, national per capita disposable income was 100.8 per cent more in real terms than in 2010. The income of rural residents grew faster than that of urban residents, further narrowing the development gap between urban and rural areas. The ratio of per capita disposable income of urban and rural residents fell from 2.64 in 2019 to 2.56. The share of domestic consumption in GDP increased from 48 per cent in 2010 to 55 per cent in 2019, which is more than 70 per cent of China's total growth. In these ten years, the contribution of exports to growth decreased from 33 per cent to just above 10 per cent.
China's total grain output in 2020 exceeded 650 billion kilograms, for six consecutive years. Energy production, year-on-year, increased steadily, national health expenditure increased by 15.2 per cent, spending on housing by 10.5 per cent and social security and employment expenditure by 10.9 per cent.
According to Global Innovation Index, China is ranked 14th in terms of global innovation in 2020. It is the only developing country among top 20. China registered notable achievements in lunar and Mars exploration, satellite navigation, deep ocean exploration, and quantum computing. New technologies such as 5G and AI are widely utilised. In the first three quarters of 2020, an average of 22,000 new enterprises were established every day. 11.86 million new jobs were created in urban areas across the country, exceeding the annual target in 2020.
China declared that the first of its 'two centennial goals' – building a moderately well-off society by 2020 (coinciding with the centenary of the CPC in 2021) is realised. It is now marching towards its second centennial goal of building a 'modern socialist country that is prosperous, strong, democratic, culturally advanced, harmonious and beautiful', by 2050 (coinciding with the centenary of the founding of the People's Republic of China in 2049).
CPC drew both long-term and short-term plans to achieve these targets. The 14th Five-Year Plan (2021-2025) sets 20 main targets in the areas of economic growth, innovation-driven development, people's well-being, environmental protection, and security safeguards. It emphasises high-quality development, further expansion of domestic demand, building a strong domestic market, linking production, distribution, and consumption. The long-term plan laid-out in the report adopted by the 19th Congress of the CPC (2017): "In the first stage from 2020 to 2035, we will build on the foundation created by the moderately prosperous society with a further 15 years of hard work to see that socialist modernisation is basically realised. In the second stage from 2035 to the middle of the 21st century, we will, building on having basically achieved modernisation, work hard for a further 15 years and develop China into a great modern socialist country".
Today, CPC has 90.59 million Party members and 4.61 million primary level Party organisations. 27.2 per cent of its members are women, more than 50 per cent have a graduate degree or above, 34 per cent are below the age of 40 years, 19.7 per cent are between 40-50 years, (i.e., 53.7 per cent are below 50 years). 35.3 per cent Party members belong to the working class and peasantry and another 15.5 per cent are professionals in various enterprises, public institutions and social organisations. 8.3 per cent are working in Party and government organs. Party primary organisations exist in 99 per cent of urban neighbourhoods, 90.9 per cent of public enterprises, 95.2 per cent of government sponsored entities and in over 1.59 million private enterprises. These statistics detail CPC's reach and its influence.
Xi Jinping, general secretary of the CPC, launching the centenary celebrations stated: "Our Party's history is a history of continuously adapting Marxism to Chinese context. Throughout its 100-year history, CPC has been of one mind with people, breathed the same breath as people, and shared weal and woe with people. With people's trust and support, CPC is invincible in the face of any obstacles. It is the duty of CPC to cement the unity of 1.4 billion Chinese people to create an unstoppable force to push forward the great rejuvenation of the Chinese nation".
[THIS IS POSTED HERE FOR NON-PROFIT, NON-COMMERCIAL, EDUCATIONAL PURPOSE.]