PROTEST AGAINST FEMICIDE 
Thousands March Across Turkey to Denounce Violence Against Women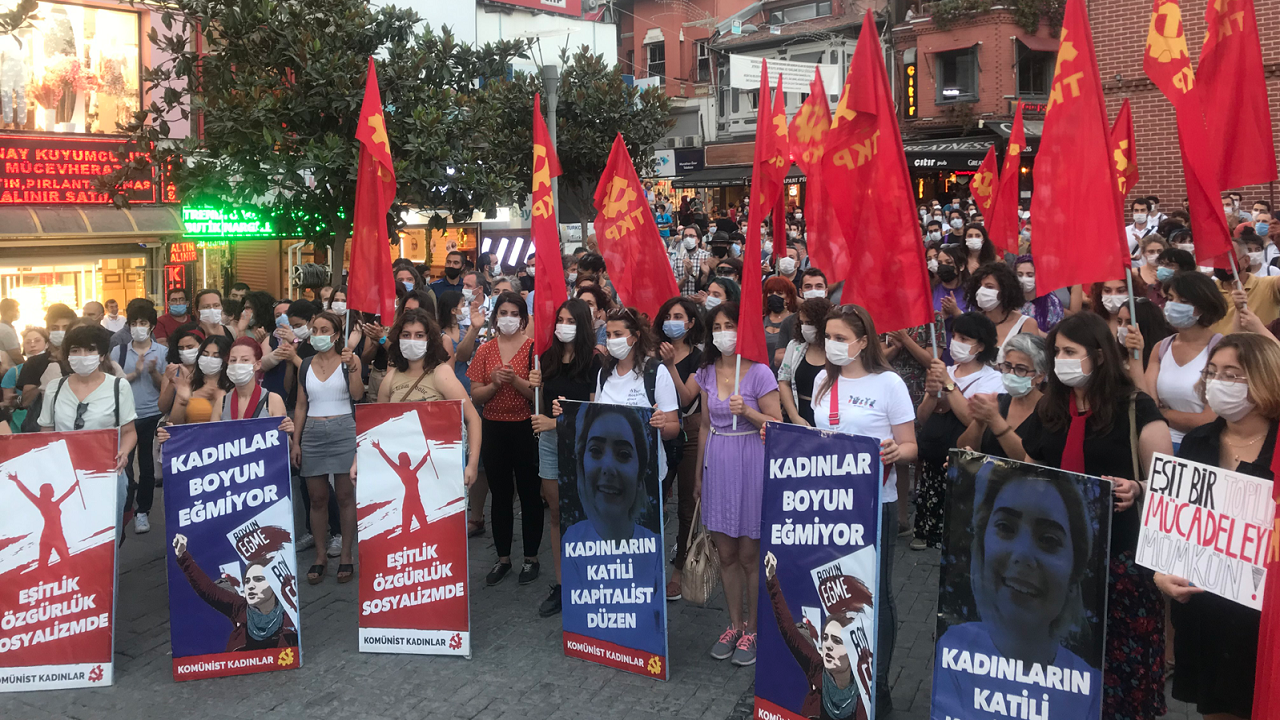 Thousands of women marched in different cities in Turkey on Wednesday, August 5, demanding that the government take strong steps to stop the violence against women and asking it to not withdraw from the Istanbul convention.
Wednesday's protests were part of the ongoing movement that started last month after the brutal murder of a 27-year-old woman, Pinar Gultekin. Protests were held in several cities across Turkey including Istanbul, Izmir, Ankara, Adana and Antalya. In Izmir, the women carried out a sit-in when the police used force and detained several of the protestors.
The Communist Party of Turkey gave a call to end of all forms of violence against women. It appealed to the Turkish people to "give shoulder and we will end the violence against women".
The protests are being organized by various women's rights groups and political parties such as the Communist Party of Turkey, We Will Stop Femicide Platform, Ankara Women's Platform and Platform to Stop Women's Murder, among others, to express their anger against the rising cases of violence against women in Turkey. Figures suggest that 135 women have already been killed this year, mostly by their family members or partners. Last year the figure stood at 474.
The protesters have also accused the Recep Tayyip Erdogan government of ignoring its commitments under the Istanbul convention it signed in 2011. Turkey also adopted law number 6284 in 2012. The law was enacted to stop violence against women.
The conservative sections of the media and Turkish government, emboldened by the Justice and Development Party's (AKP) hold on power, have been demanding that the government withdraw from the convention citing supposed negative influence on family values. The Turkish Youth Foundation, an organization of which Erdogan's son is a member, has also called for withdrawal from the convention. Erdogan himself has been accused of making misogynistic or anti-women statements.
The protestors asserted that any move to withdraw from the convention would be resisted. They demanded that the government fulfill all its obligations under the convention.
Senem Doruk, central committee member of the Communist Party of Turkey, in an interview published on the party's website, emphasized that the fight against femicide in Turkey should not be restricted to Istanbul convention as "killings will not stop as long as this system [of exploitation of women] is alive". She asked for a greater unity in the fight against the exploitative system which creates such violence.