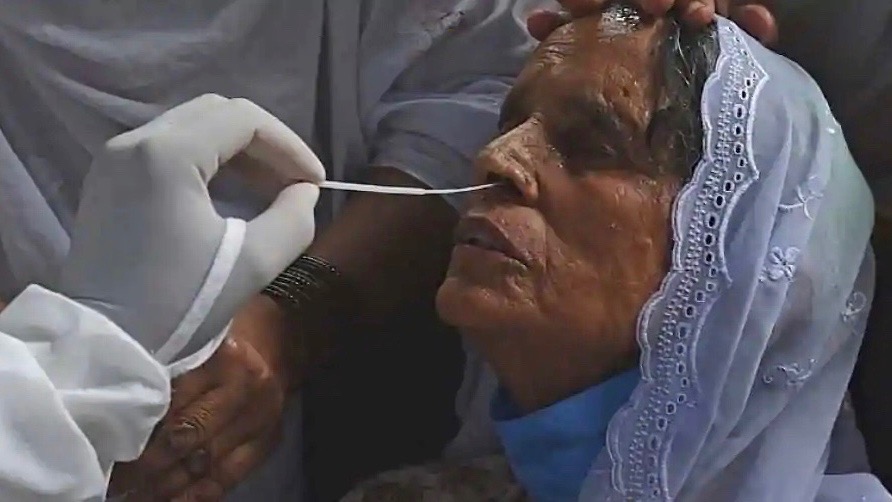 The Human Rights Commission of Pakistan (HRCP) noted that the COVID-19 crisis has led to further erosion of trust among the people towards the country's political institutions. In its latest fact-finding report released on July 19, the HRCP said that "the structural imbalances of Pakistan's polity, manifested in the primacy of unelected institutions, became crystallized in a crisis of this proportion."
"The government's overall response has been marred by inconsistent messaging at the top, which must be rectified by ensuring that the federal and provincial governments present a united front in this time of crisis," the HRCP report added.
Pakistan has a total of 266,647 COVID-19 cases (July 21), with 70% of the patients having recovered so far. However, at least 5,661 people have lost their lives due to COVID-19. Doctors, paramedics, nurses, medical students as well as other health care workers in the country have also faced harassment, bullying, trolling and defamation.
The 40-page analytical study targeted 70 districts of the country and categorized people as healthcare workers, women, religious minorities, persons living with disabilities, transgender persons, children, students and laborers. The study found that "only 25 percent of all respondents felt that the government had handled the situation effectively." Also, "Around 94 percent of respondents were of the view that wage labor had been the most affected by the pandemic."
The report also identified at least 25 problem areas that require the government's attention, including access to online education and connectivity. It recommends "Serious attention must also be paid to the state of Pakistan's prisons, which are especially susceptible to infectious diseases…This is a defining time for government at all levels. Their performance will be judged in relation to how they have handled this crisis, and there is much that can still be done to mitigate its effects."
Commenting on the study, Harris Khalique, secretary-general of the HRCP, said that several activists and human rights organizations are of the view that it is essential for decision makers to understand the lapses in their policy and its overall implementation in light of the experience of common citizens.
"We have developed a set of recommendations to be considered by the government and other stakeholders in order to bring people and their inalienable fundamental rights to the center of any response now, and in the future," Khalique said.
Although the total number of daily cases emerging across the country has gone down to some extent in the past two weeks, health experts are predicting that the situation is still beyond the control of the government and it would be too early to declare victory.