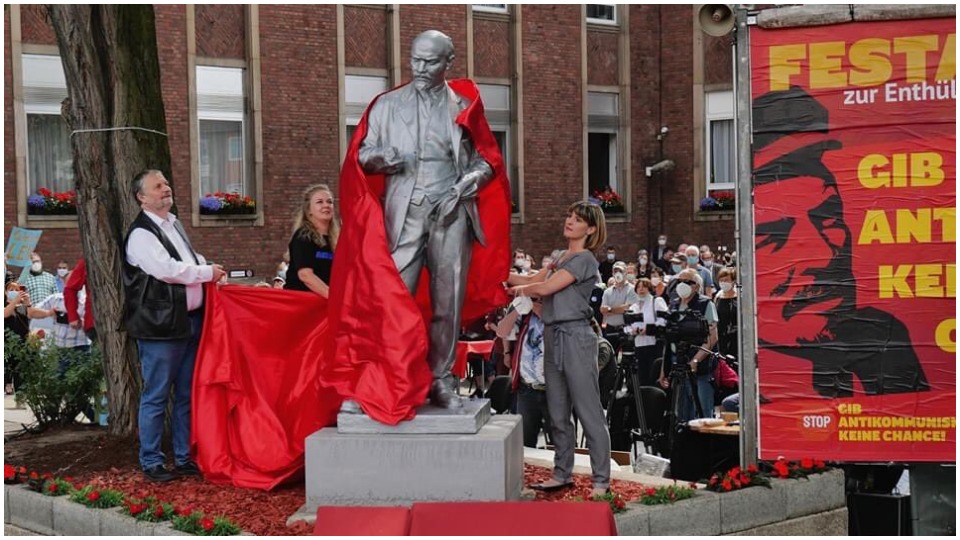 Lenin lives again in the western German city of Gelsenkirchen, which saw a new statue of the revolutionary Communist leader erected on Saturday in the face of opposition from city authorities.
The statue is the first monument to Lenin ever in the territory that used to be West Germany and the first to rise anywhere on German soil since the fall of socialist East Germany (officially the German Democratic Republic) in 1989.
It came after a lengthy legal battle which found in favor of the small Marxist-Leninist Party of Germany (MLPD). The court issued a ruling allowing the party to erect the statue on private property. The monument was originally made in Czechoslovakia in 1957.