by Ian Goodrum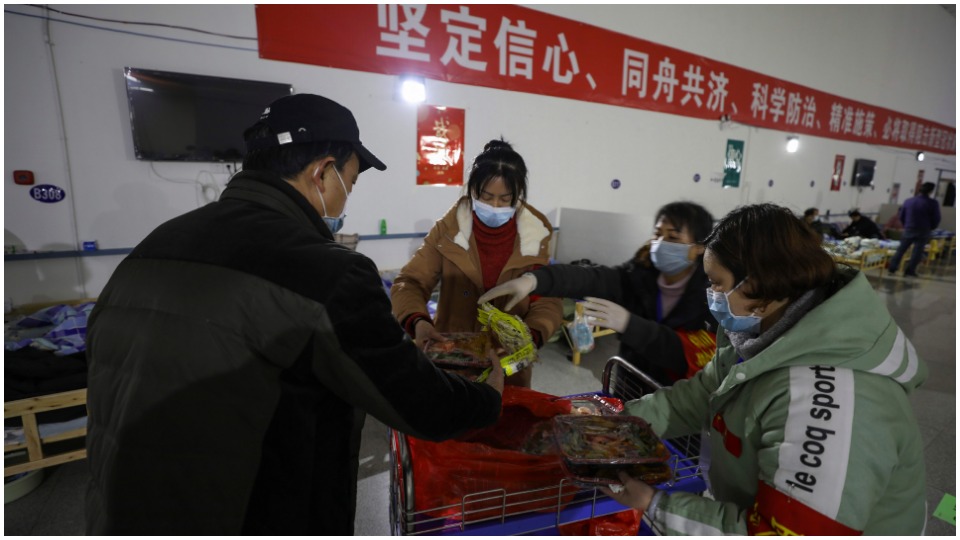 In this Friday, Feb. 21, 2020, photo, a volunteer distributes meals to patients at a temporary hospital at Tazihu Gymnasium in Wuhan in central China's Hubei province. After a vigorous response, the epidemic is in recession in China. The banners on the wall carry slogans such as: "Persist and be confident," and "We're all in it together." | Chinatopix via AP
BEIJING—The world has a Public Enemy No. 1, and it's the novel coronavirus.
Capable of causing severe pneumonia among those it infects, the virus first wreaked havoc on the city of Wuhan in China's Hubei province and has since spread at an alarming rate. At present, thousands have died and over 100,000 have been infected in dozens of countries, leading the World Health Organization to declare an official pandemic.
As the number of infected continues to rise, broader questions are being asked of governance systems all over the world. One can examine the responses of two countries, for instance, and reveal far more about these places than their philosophies on crisis management—we can dig even deeper, and learn their foundational values.