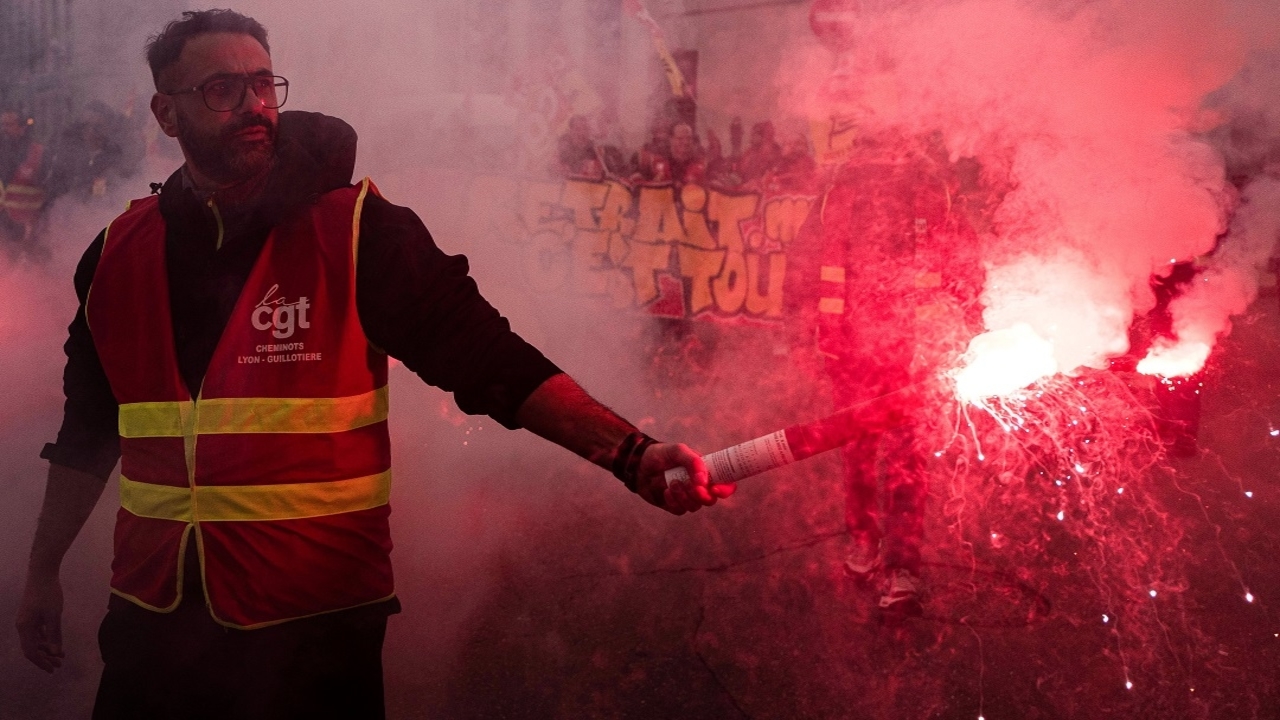 Trade unions have been protesting the French government's pension reforms since July 2019. (Photo: Romain Lafabregue/ AFP)
French trade unions and workers' organizations are preparing for further struggles after president Emmanuel Macro's government decided to bypass parliament to put into place the controversial pension reforms.
On March 3, Tuesday, the French government opted to use article 49.3 of the constitution to take this route and approve the pension reforms proposed by Macron. Workers in the country have been protesting the controversial reforms since they were proposed in July 2019. Outraged French trade unions staged a protest on Tuesday against the government's move. The opposition parties have also moved two motions to censure the use of article 49.3 which allows the government to unilaterally pass financial or social security bills without consulting the parliament.