by PAI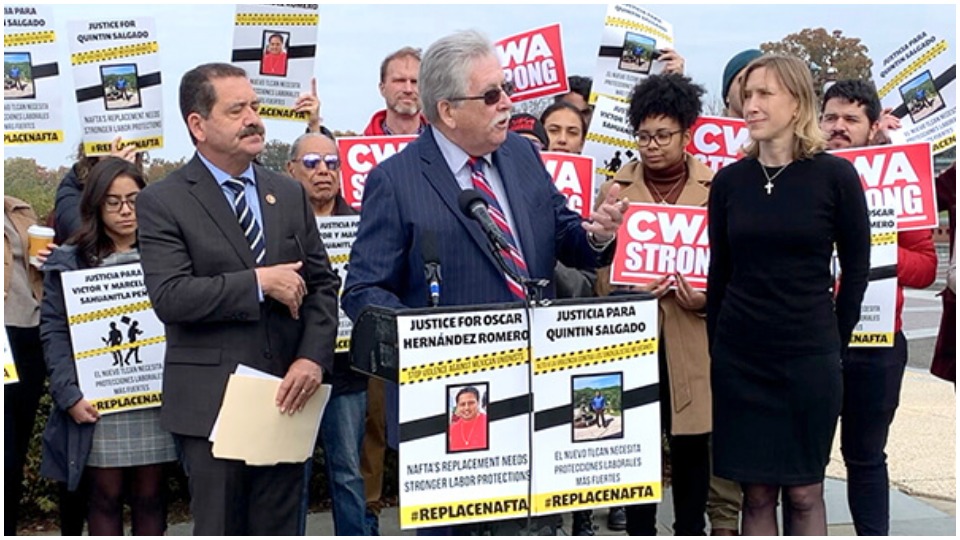 CWA President Chris Shelton, at microphone, joined by Congressman Chuy García at a press conference outside the U.S. Capitol to call for stronger labor standards in Trump's revised NAFTA bill. | CWA
WASHINGTON (PAI)—It's still not safe to be a labor leader in Latin America, and that has Communications Workers President Chris Shelton, the AFL-CIO's Solidarity Center, and four pro-worker U.S. House Democrats hopping mad.
As a result, all of them are demanding impartial investigations and changes in U.S. policy in response to the killings.
The most recent of the murders, and the most relevant, occurred in Mexico in the last several weeks, according to Shelton, Rep. Jesus "Chuy" Garcia, D-Ill., and their allies.