by REV. Dr. Martin Luther King Jr.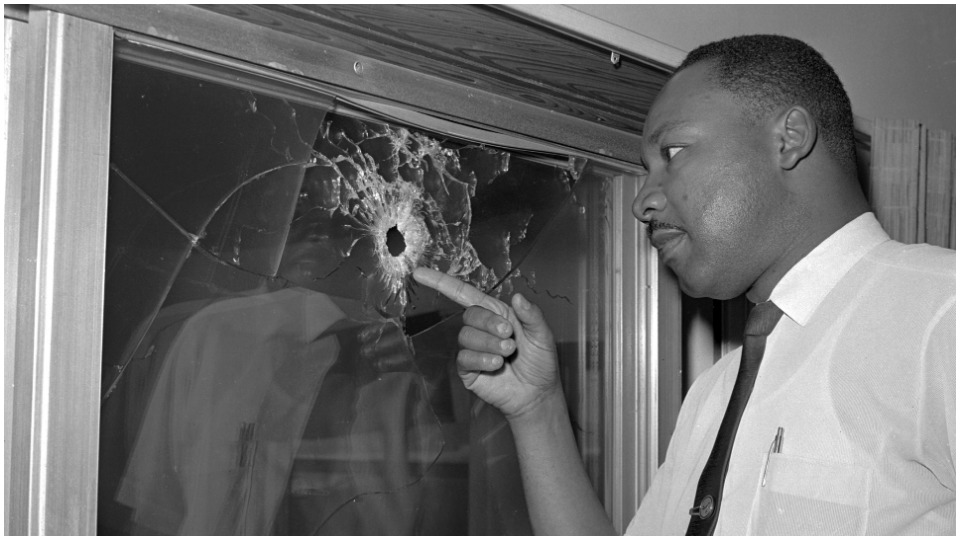 Racist violence and economic injustice were among the problems Dr. Martin Luther King laid at capitalism's doorstep. Here, King looks at a glass door of his rented beach cottage in St. Augustine, Fla. that was shot into by someone unknown on June 5, 1964. | Jim Kerlin / AP
Throughout his life, Rev. Martin Luther King, Jr. spoke often and with vision about the nature of capitalism and the kind of changes needed to replace it. The following quotes reflect some of King's key thoughts on the subject. The power of his words speaks as much to the present day as they did to the turbulent times he witnessed.
"I imagine you already know that I am much more socialistic in my economic theory than capitalistic… [Capitalism] started out with a noble and high motive… but like most human systems it fell victim to the very thing it was revolting against. So today, capitalism has out-lived its usefulness." – Letter to Coretta Scott, July 18, 1952.